KARACHI: Pakistan Tehrik-e-Insaf suffered a setback ahead of its September 30 rally in Raiwind, as senior party leader Justice (r) Wajihuddin tendered his resignation to chairman Imran Khan, on Sunday. 
Speaking with Geo News, the former Supreme Court judge and human rights activist, said that he had emailed PTI chief Imran Khan his resignation.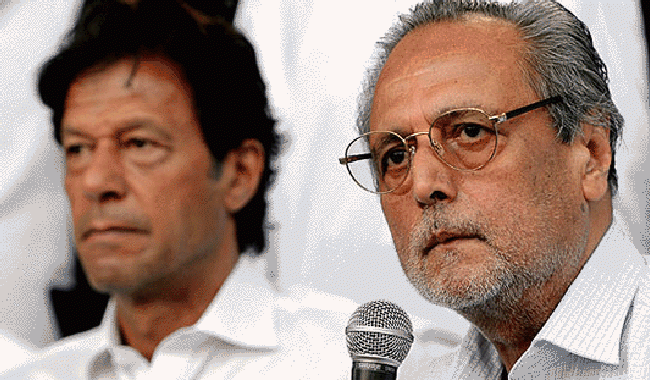 Last year, Justice (r) Wajihuddin developed serious differences with the party leadership, which caused PTI chairman Imran Khan to suspend his membership from the party. Imran had suspended Wajihuddin owing to his public criticism of the party's policy.Before his suspension, Wajihuddin had been functioning as the chief election commissioner of PTI's intra-party elections.
PTI had suffered from another setback when reports surfaced that the party's youth and labour wings were discontent with senior party leader Jahangir Tareen. Tareen has also been criticized by PTI's vice-chairman Shah Mahmood Qureshi in the past.
Chairman Imran Khan has announced to lead PTI's protest march against the PML-N-led government on September 30 to Raiwind. Imran had clarified that participants of the rally would stage a demonstration in Raiwind and not proceed towards Jati Umra, PML-N chief Nawaz Sharif's palatial residence.