LOS ANGELES: After her sudden separation from Hollywood actor Brad Pitt, actress Angelina Jolie has reportedly turned to her former co-star Johnny Depp for comfort and advice. 
If reports from a popular international daily are to be believed, the Salt star has leaned towards Johnny Depp as she undergoes a difficult separation from Pitt. Jolie, who has starred with Johnny Depp in The Tourist, always remained in touch with the star and consoled him when he went through a much publicized divorce with Amber Heard.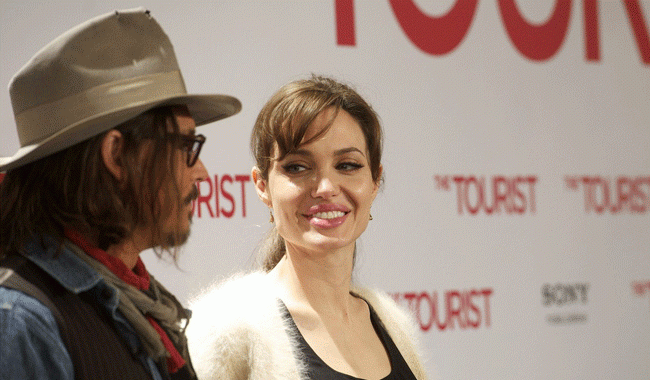 "Angelina idolised Johnny for years before she worked with him on The Tourist, and then the pair of them really hit it off on set," one source of an international newspaper quoted. "There were rumours then that she was tempted by him, because it was around then she told a magazine fidelity wasn't 'absolutely essential," added the source.
However, reports stated that Jolie and Johnny Depp were not romantically involved yet neither was this the reason for the Brangelina split.
"There's no suggestion that their closeness played any part in Angelina and Brad's split. But they have been speaking about the situation, and Angelina hired Johnny's lawyer to represent her based on the advice that he has given her," said the source.
Jolie dumped Pitt last week, citing irreconcilable differences between the two. Media reports suggested reasons like Brad's extramarital affair with actress Marion Cotillard and their disputes on how to parent their children were the main reasons the separation occurred.